News
read more
Jednej Intencji
Koziegłowy k. Poznania. Profanacja w kościele Matki Bożej Fatimskiej. Czy Maryja jest kochana?
Niech połączy nas jedna intencja! Razem dla triumfu Niepokalanego Serca Maryi.
Informacje o pierwszych sobotach - tłumaczenie na języki obce
Modliliśmy się za Ciebie! Księga Krucjaty Jednej Intencji w Fatimie – lipiec 2022.
One intention in numbers
| Lp. | Identyfikator | Imię | Miasto | Kod | | |
| --- | --- | --- | --- | --- | --- | --- |
IMPORTANT QUESTIONS
For acceding
HOW CAN I JOIN THE ONE INTENTION CRUSADE?
APPLICATIONS ARE col colLECTED EVERY DAY AND EVERY HOUR!
By appllying to join the One Intention Crusade submit your:
1. First name - which will be registered in the Book of the Crusade, which will then be submitted to the Sanctuary of Fatima; and the Holy Mass will be celebrated for you every first Saturday in the Sanctuary of Our Lady of Fatima in Zakopane, Poland.
2. City with a postal code - which will be entered in the map of the Crusade's web site.

Submit by e-mail
Write an email to the address shown below:
jednaintencja@smbf.pl

Online submission:
All you need to do is click the button and fill in the form.
JOIN NOW!

BY POSTAL MAIL. Send a letter to the following address:
SEKRETARIAT FATIMSKI
Os. Krzeptówki 14, 34-500 Zakopane
with a note: "Jedna Intencja"
Who promotes one intention crusade?

The Fatima Secretariat and the National Sanctuary of Our Lady of Fatima in Zakopane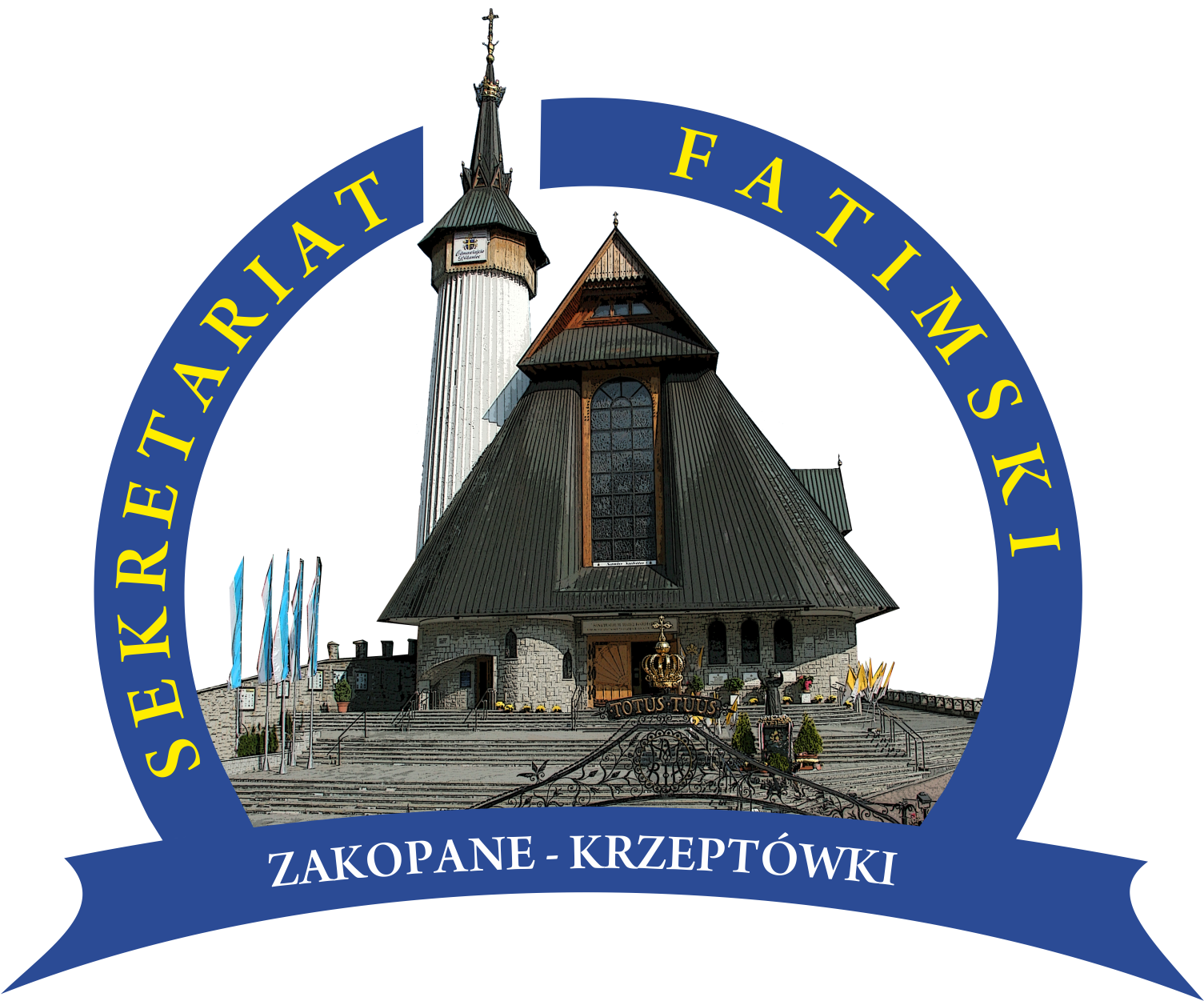 The Fatima Secretariat and the National Sanctuary of Our Lady of Fatima in Zakopane
Błogosławieństwo

Przewodniczącego KEP
KS. Abp. Stanisława Gądeckiego
Patronat honorowy

Komisja Maryjna Konferencji
Episkopatu Polski
Patronat medialny